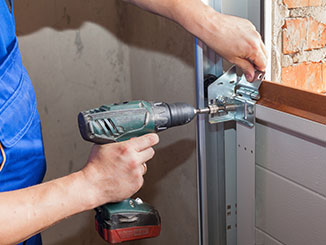 If you were wondering how many things could go wrong with your door, think about the number of different parts it is composed of and double this number for an estimate. Quite a lot isn't it? With our local experts, however, you've got nothing to worry about! Read on to learn about our common repair services, and let us know if you need anything else!
What To Do With An Aging Opener
Openers are designed to be sturdy and built to last. Some units can last for a couple of decades of regular use.
Having said this, the openers that live a long time usually do so because they've been maintained properly. If you're dealing with an old unit which is already showing its age with less than optimum performance due to obvious signs of wear and tear, get in touch today. We can help you out by offering repair services to target the root causes of any malfunction.
Dealing With Broken Panels
Accidents happen, and garage doors do occasionally get damaged by cars reversing or pulling in. Weather can also be a source of damage. The great thing about a sectional door is that the panels can be replaced individually, you won't have to replace the whole thing if one or more panel is damaged.
Maintenance Checks & More
Most garage doors are built from tough raw materials such as wood or metal. The metals used for doors tend to vary but some of the more popular choices include aluminum and steel. The other door parts that provide the moving mechanism of the door are themselves also usually made of tough metals to protect against breakdowns. The surest way to protect against a breakdown though is regular maintenance carried out by our professionals - we can lubricate the moving parts of your system, ensure everything is safe and implement any adjustments as needed.
Our local team is at your service when it comes to broken springs, problematic sensors, noisy openers, and more - contact us today at Garage Door Repair Willowbrook!
We also offer:

Garage Door Tune Up Services

New Garage Door Keypads

Opener Sensor Replacement

Garage Door Out of Track